OATBook is a iPhone App to help users undergoing Oral Anticoagulant Therapy (OAT) monitor and record their medication.
This is an ongoing personal project for me, not only self initiated but a solution based on first hand experience. Following a medical procedure last summer, I am now on a lifelong course of Warfarin that's measured through regular blood tests. These monitor my INR (International Normalised Ratio) against my INR range (set by the clinic that manages my medication). Falling out of this range carries some scary consequences so it's important to be monitored regularly.
Patients undergoing OAT are either tested by their local anticoagulation clinic, or self test at home with a special blood tester. In both cases, patients currently have to record their INR range in a special yellow book issued by the clinic.
I self test at home, which is great as I'm not tied down with appointments and don't have to constantly sit around in waiting rooms. I call through my INR reading to the clinic, who then tell me whether my Warfarin dosage needs to be increased, decreased or stays the same. It's here that OATBook comes into it's own.
Rather than having to manually keep track of my fluctuating daily dosage in my yellow book, I wanted to be able to do it digitally. I wanted an app to record my blood test results, my appointment notes, prescription notes and the dates that I need to check in with the clinic. An app that helped me stay in my INR range by reminding me to take my medicine and monitor my blood regularly.
Making OATBook 
Since I first had the idea for the app, I felt that it was something that would be useful to anyone undergoing OAT and not just me. Because of this I wanted something that felt friendly, light and easy to interact with. Medically, the app had to highlight the importance of regular dosage times but more importantly aid the communication with the user's clinic.
Sketches of inital thoughts of functionality I felt valuable to be included
From early sketches I started working up key screens making sure its captured all key features but most importantly focusing on the userflow. The screens were purposely stripped back from all design to allow me to purly focus on the functionality and ability to quickly make changes.
Key screens purly focusing on the userflow and ability to quickly tweak and develop
With the importance of the app being patient focused in mind, I used moodboards to work up an identity based on one that would suit the friendly experience I was trying to create.
Moodboards exploring type and photography focused on a friendly lifestyle identity 
Inital sketches for a logo to then later tie in with the moodboard identity
Early screens and moodboards were then easily combined to give the app a unique identity to enhance the user experience. It was from this stage I was able to focus on typography, colour pallete and icongraphy.
Working up from earlier screens and moodboards to focus on colour palletes, typography and icongraphy
Big clear type presents the users dosage in a non-threatning way.
It was then I posted a few designs on dribbble to help find a developer to help continue the projects journey. Communication was predominately Skype and emails but it was great to work side by side and start to have a feel of the experience as it was being developed. Using the early userflows and key screens really helped him really understand the problem.
All the self-testing equipment thats needed and reassuring to have your recordings with you at all times.
As you enter your INR figure the screen updates with a :) if you are in range, an arrow if above or below. It's these small touches that make the app feel more friendly.
Strong colours and icongraphy are used to aid with the communication and keep the interface clean.
A calendar interface showing my daily dosages and upcoming appointments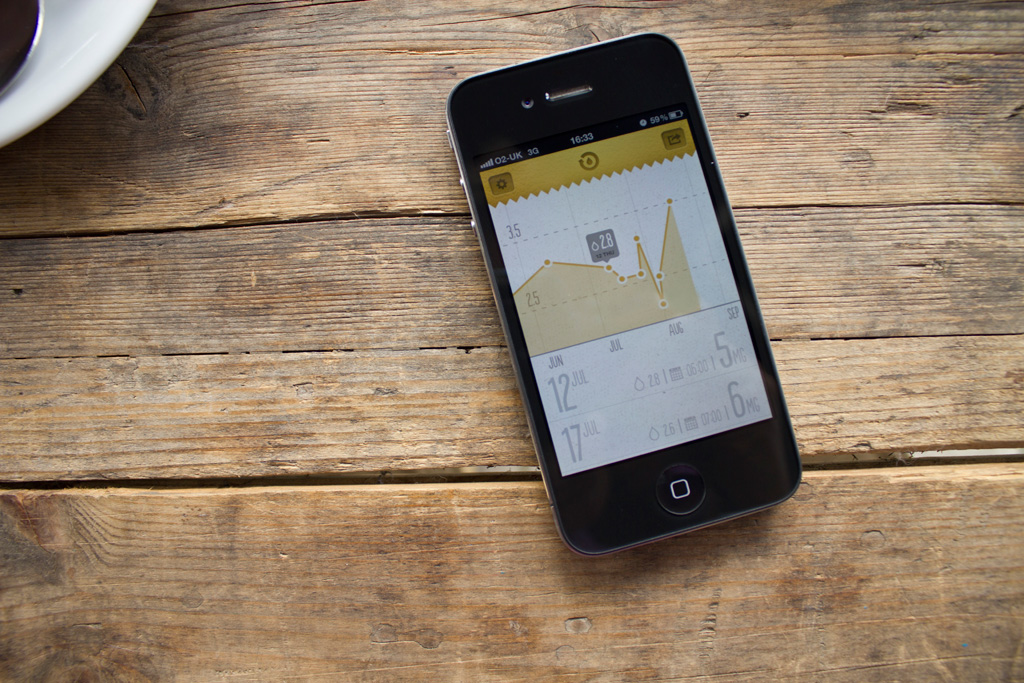 Displaying my past readings in a graph makes it easy to see when I was in and out of my range.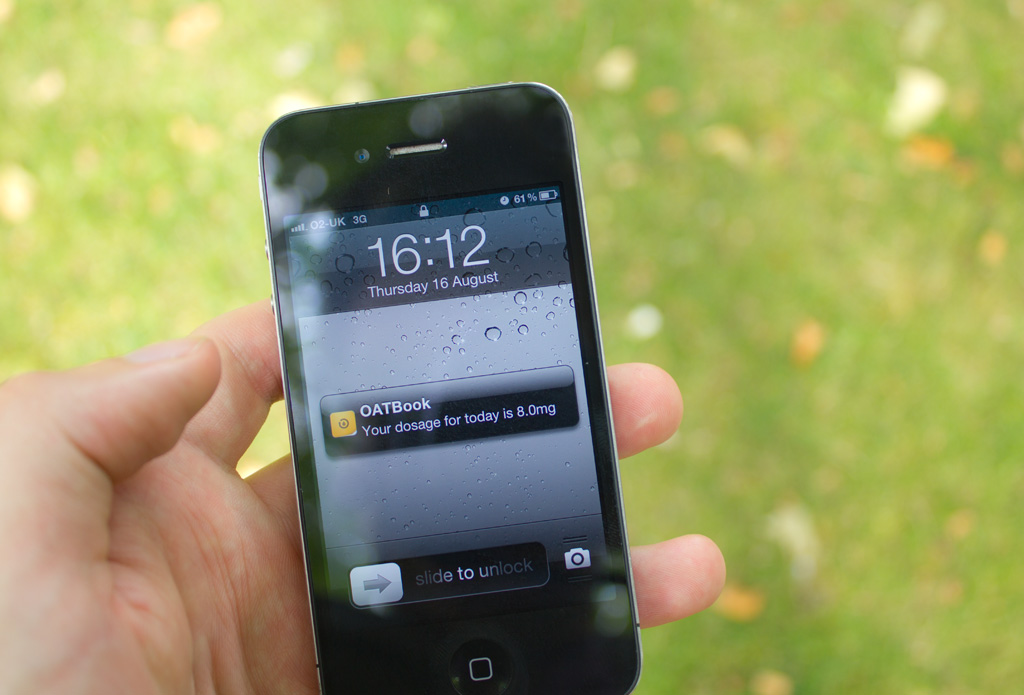 The app sends a notification with the correct dose at the correct time of day to remind me to take my medication.
After launching the app earlier this year it's been greatly received by patients and medical professionals as well as being recognised by charities Anticoagulation Europe and Atrial Fibrillation Association. Personally speaking it has kept me in range for longer and I'm delighted to hear users feedback of how its helping them in the same way. The App has received a FWA app of the day and been rated up to #47 in What's hot in the UK App Store. Its a project I have really leaned a lot from plan to continually evolve.
Pelia from the Australian App Store - "Thank you!!


I've just been diagnosed with a PE & my life has turned upside down - this is so helpful, I'll be using it daily.
Sign up to our newsletter